RN / Registered Nurse - Unit Clinical Educator - Adult Progressive - Full Time - Days
Toledo, Ohio
Overview
The Registered Nurse provides nursing care to individuals and groups which require specialized knowledge, judgment, and skill derived from the principles of biological, physical, behavioral, social, spiritual/cultural, and nursing sciences. The Registered Nurse functions within the full scope of nursing practice as noted by the Board of Nursing of their designated state for which they are practicing in addition to compliance with any of the hospitals accrediting bodies.
Success Profile
Who is the ideal Promedica employee? We're looking for people to join our team who are motivated by making an impact and doing meaningful work.
Responsible 10
Critical thinker 9
Compassionate 9
Communicator 9
Adaptable 9
Multi-tasker 8
Traits are on a scale of
0
to
10
Additional success profiles:
Detail oriented,
Flexible,
Helpful,
Patient,
Responsible,
Sincere,
Understanding
Benefits
Professional
Growth

Retirement &
Savings Plan

Innovative
Training Programs

Tuition Assistance

Career Stability

Comprehensive Health
Coverage
Job Requirements
ProMedica Toledo Hospital is one of the largest acute-care facilities in the region. Our 794-bed hospital is staffed by more than 4,800 professional healthcare employees who serve a 27-county area throughout northwest Ohio and southeast Michigan. We also have the area's largest board-certified medical staff, which is made up of more than 1,000 primary care and specialty physicians. Excellent customer service skills and the ability to work in a fast paced environment are a must. In addition, for 15 consecutive years, residents of Greater Toledo have named us the Consumer Choice Award winner in our market. In fact, we're the only hospital in northwest Ohio to receive this honor.
Position Summary:
The Unit Clinical Educator is under the direction of the Nursing Director and collaborates with the Unit Clinical Manager in unit operations. They are responsible for unit specific orientation and the associated regulatory document completion. The Unit Clinical Educator verifies and tracks completion of organizational and departmental education and competencies. They maintain ownership of educational action plans for employees as requested and organize and monitor the "train the trainer" programs for the unit. The Unit Clinical Educator participates in new technology education as necessary and performs an annual department educational needs assessment utilizing safety data, quality data and metrics, safety reporting data and employee input. They coordinate this with the organizational staff development department as appropriate. The Unit Clinical Educator participates in strategic planning for patient care services, promotes and models high quality, ethical, culturally appropriate patient care through evidence based care that focuses on patient safety, excellent customer service, sound fiscal responsibility and creation of a healthy work environment.
::
BSN preferred or be able to obtain within a 3 year time period
Licenses/Certifications
Must be a Registered Nurse and licensed to practice in the State of Ohio
Must be CPR certified
Specialty certification encouraged - ACLS
Experience
Minimum 3-5 years of nursing experience in specialty of the position
Knowledge/Skills/Abilities
Must be able to successfully complete the hospital/unit professional nurse orientation
Responsible for maintenance of competency and licensure requirements 
Communicates in an effective and professional manner with all members of multidisciplinary team
ProMedica is a mission-based, not-for-profit integrated healthcare organization headquartered in Toledo, Ohio.  For more information, please visit www.promedica.org/about-promedica
Qualified applicants will receive consideration for employment without regard to race, color, national origin, ancestry, religion, sex/gender (including pregnancy), sexual orientation, gender identity or gender expression, age, physical or mental disability, military or protected veteran status, citizenship, familial or marital status, genetics, or any other legally protected category. In compliance with the Americans with Disabilities Act Amendment Act (ADAAA), if you have a disability and would like to request an accommodation in order to apply for a job with ProMedica, please contact employment@promedica.org
Equal Opportunity Employer/Drug-Free Workplace
Job ID 61538 Date posted 11/17/2021
Apply Now
Apply Later
Trending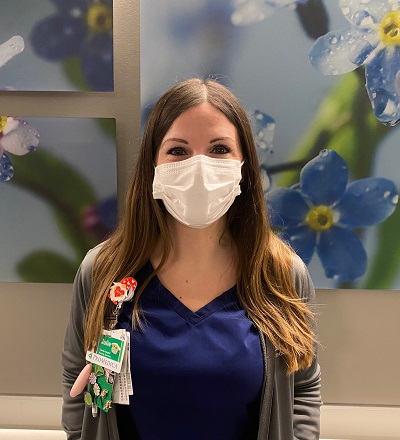 I joined ProMedica in 2014, right after I finished nursing school. I've always wanted to become a nurse, I enjoy the feeling of making people feel safe and caring for them. Nursing is about being there for someone when they feel alone and holding their hand when they are scared. It was easy to choose PROMEDICA due to the residency program that I heard wonderful things about. The residency helped guide me into becoming a confident nurse. I started on the orthopedic floor where I have learned so much from my wonderful work family! I've done many different things within the hospital setting, such as becoming an EPIC superuser where I even went in Coldwater to help with their go-live. I was part of the skin team, served on a Nursing grand rounds forum. In July I was crossed trained to the Adult ICU, it was something I thought would be a wonderful experience, I've meet a great group of people that I enjoyed training and working with when needed. ~Julie
Recently
Viewed Jobs
You haven't viewed any jobs recently
My Saved Jobs
You have no saved jobs.