RN / Registered Nurse - Quality Performance Improvement Coordinator - Mobile ICU - Full Time - Days
Toledo, Ohio
Overview
The Registered Nurse provides nursing care to individuals and groups which require specialized knowledge, judgment, and skill derived from the principles of biological, physical, behavioral, social, spiritual/cultural, and nursing sciences. The Registered Nurse functions within the full scope of nursing practice as noted by the Board of Nursing of their designated state for which they are practicing in addition to compliance with any of the hospitals accrediting bodies.
Success Profile
Who is the ideal Promedica employee? We're looking for people to join our team who are motivated by making an impact and doing meaningful work.
Responsible 10
Critical thinker 9
Compassionate 9
Communicator 9
Adaptable 9
Multi-tasker 8
Traits are on a scale of
0
to
10
Additional success profiles:
Detail oriented,
Flexible,
Helpful,
Patient,
Responsible,
Sincere,
Understanding
Benefits
Professional
Growth

Retirement &
Savings Plan

Innovative
Training Programs

Tuition Assistance

Career Stability

Comprehensive Health
Coverage
Job Requirements
ProMedica Toledo Hospital is one of the largest acute-care facilities in the region. Our 794-bed hospital is staffed by more than 4,800 professional healthcare employees who serve a 27-county area throughout northwest Ohio and southeast Michigan. We also have the area's largest board-certified medical staff, which is made up of more than 1,000 primary care and specialty physicians. Excellent customer service skills and the ability to work in a fast paced environment are a must. In addition, for 15 consecutive years, residents of Greater Toledo have named us the Consumer Choice Award winner in our market. In fact, we're the only hospital in northwest Ohio to receive this honor.
The Quality Coordinator is responsible for performance improvement, risk management and compliance programs for all of ProMedica Transportation Network. Works with leadership and staff of Air and Ground to ensure all applicable regulations and standards are met.
Develops and implements all assigned agency performance improvement programs in compliance with federal and state regulations, JCAHO standards and in compliance with the corporate program.  Develops and prepares performance improvement indicators in conjunction with PTN leadership and facilitates the completion of monthly reports.

Insures the completion of chart review at all agencies utilizing a representative sample of new, active and inactive charts.  Completes analysis of all charts reviewed and makes recommendations based upon findings to achieve or insure continued compliance.  Does individual follow up with employees.

Makes recommendations and collaborates with leadership and staff to design and implement specific action plans to achieve performance goals.

Evaluates compliance with governmental and other regulations regarding medical necessity, documentation, billing practices, etc and makes recommendations regarding areas of concern

Assesses current processes in place and makes recommendations to achieve efficiency.  Works toward standardization of processes among Air/Ground where practical.

Assesses areas of risk in programs /services and makes recommendations for improvement.  Coordinates implementation of plan to correct problems noted.

Assesses areas of risk in programs /services and makes recommendations for improvement.  Coordinates implementation of plan to correct problems noted.

Coordinates or is present at PTN surveys.  Works with PTN leadership and staff to prepare for survey processes.  Coordinates completion and implementation of action plans relating to deficiencies.

Serves as a resource to leadership and staff in areas of responsibility by participating in orientation programs, staff development/education and inservices, preparation of educational memos, newsletter articles, and participation in unit or leadership meetings.

Assists PTN leadership with new program development and implementation.  Makes recommendations regarding needed performance standards, compliance measures and certifications.

Cooperates with other Quality Management team members to achieve overall corporate goals.  Represents PTN on the PCCS Quality Council, as designee.

Facilitates implementation, evaluation and action plan created for patient or referral source satisfaction surveys at PTN.

Represents PTN at approved community, agency or professional activities.

Maintains current knowledge of laws/regulations regarding compliance standards, medical necessity, clinical documentation, auditing, and other general clinical and business matters.

Performs special projects and other duties as assigned.

Participates at PTN leadership, quality and safety committees.

Maintains clinical competencies as s Registered Nurse/EMT Paramedic.
Must be a RN with current licensure in the states of Ohio and Michigan with at least five years of nursing experience, three of which must be in transportation

A bachelor's degree from and accredited college or university is preferred.

Must have excellent interpersonal skills.

Must be able to understand directions and be able to communicate and respond to inquiries effectively.

Must be able to move between facilities and PTN workstations throughout the community.

Must have excellent organizational and problem solving skills.

Must be proficient with office automation software.

Must be able to move about the office and travel to other locations throughout the community as needed.

Must be able to frequently lift, move and carry lightweight materials.
Job ID 61680 Date posted 11/22/2021
Apply Now
Apply Later
Trending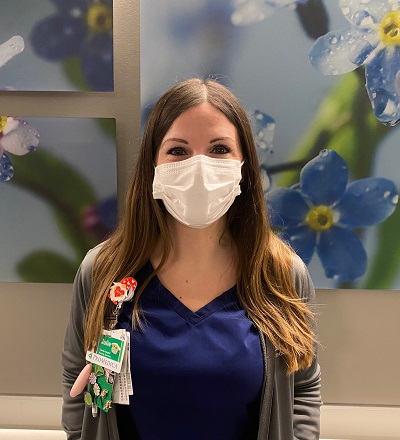 I joined ProMedica in 2014, right after I finished nursing school. I've always wanted to become a nurse, I enjoy the feeling of making people feel safe and caring for them. Nursing is about being there for someone when they feel alone and holding their hand when they are scared. It was easy to choose PROMEDICA due to the residency program that I heard wonderful things about. The residency helped guide me into becoming a confident nurse. I started on the orthopedic floor where I have learned so much from my wonderful work family! I've done many different things within the hospital setting, such as becoming an EPIC superuser where I even went in Coldwater to help with their go-live. I was part of the skin team, served on a Nursing grand rounds forum. In July I was crossed trained to the Adult ICU, it was something I thought would be a wonderful experience, I've meet a great group of people that I enjoyed training and working with when needed. ~Julie
Recently
Viewed Jobs
You haven't viewed any jobs recently
My Saved Jobs
You have no saved jobs.