RN / Registered Nurse - CIN Care Navigation - Full Time - Days
Toledo, Ohio
Overview
The Registered Nurse provides nursing care to individuals and groups which require specialized knowledge, judgment, and skill derived from the principles of biological, physical, behavioral, social, spiritual/cultural, and nursing sciences. The Registered Nurse functions within the full scope of nursing practice as noted by the Board of Nursing of their designated state for which they are practicing in addition to compliance with any of the hospitals accrediting bodies.
Success Profile
Who is the ideal Promedica employee? We're looking for people to join our team who are motivated by making an impact and doing meaningful work.
Responsible 10
Critical thinker 9
Compassionate 9
Communicator 9
Adaptable 9
Multi-tasker 8
Traits are on a scale of
0
to
10
Additional success profiles:
Detail oriented,
Flexible,
Helpful,
Patient,
Responsible,
Sincere,
Understanding
Benefits
Professional
Growth

Retirement &
Savings Plan

Innovative
Training Programs

Tuition Assistance

Career Stability

Comprehensive Health
Coverage
Job Requirements
This position location is on-site at the Defiance Family Practice in Defiance, OH 
This position facilitates integration with the primary care practice team to assure continuity of care and meet the preventative and chronic health needs of patients' though relationship development, health promotion, collaborative self-management initiatives, and supportive care services.
  Identify chronic and preventative patient needs.
  Establish and maintain positive working relationships with all key customers (physicians, office staff, patients, families, and interdisciplinary team).  
   Collaborate with primary care practice team and patient to develop plan of care, with respect to ethnic and cultural diversity.
   Serve as an essential link between patients and all other care providers.
   Engage patient in self-management.
   Facilitate appropriate screenings for early disease detection. 
   Coordinate patient access to necessary services, including community and public health resources.  
   Oversee multidisciplinary appointments for consults and support services, including labs, diagnostics, social work, dieticians, etc. and facilitate as needed for optimum health outcomes. 
   Collaborate with inpatient care management resources to follow patient through care continuum.  
   Provide assessment and education utilizing clinically-sound, evidence-based guidelines. 
   Provide timely, clinical documentation of patient encounters, using the EHR and other tools. 
   Collect data, track outcomes, and support strategic planning initiatives
   Attend conferences, trainings, and meetings related to the care navigator program. 
   Travel to designated physician practices or other health system/community sites, as needed.
   Participate in quality improvement initiatives. 
   Complete special projects, as assigned by leadership team.
   Perform other duties as assigned
::
BSN required; MSN preferred
  Active Registered Nurse licensure in state of OH and willing to obtain MI license 
  Registered Nurse must have experience/certification that matches assigned practice specialty
   History of positive rapport with patients, families, physicians, and interdisciplinary team
   Applicable experience in patient education and knowledge of hospital and community resources
   Relevant experience in working with diverse populations
   Exceptional problem-solving, critical-thinking, organizational, interpersonal, and written/verbal communication skills
   Ability to work in self-directed environment with attention to detail and follow-through
   Computer literate; Microsoft Office competency required
ProMedica is a mission-based, not-for-profit integrated healthcare organization headquartered in Toledo, Ohio.  For more information, please visit www.promedica.org/about-promedica
Qualified applicants will receive consideration for employment without regard to race, color, national origin, ancestry, religion, sex/gender (including pregnancy), sexual orientation, gender identity or gender expression, age, physical or mental disability, military or protected veteran status, citizenship, familial or marital status, genetics, or any other legally protected category. In compliance with the Americans with Disabilities Act Amendment Act (ADAAA), if you have a disability and would like to request an accommodation in order to apply for a job with ProMedica, please contact employment@promedica.org
Equal Opportunity Employer/Drug-Free Workplace
Job ID 66129 Date posted 05/19/2022
Apply Now
Apply Later
Trending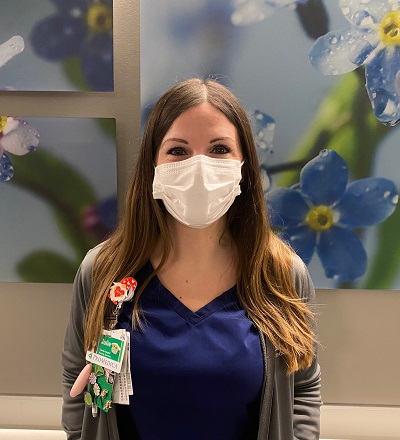 I joined ProMedica in 2014, right after I finished nursing school. I've always wanted to become a nurse, I enjoy the feeling of making people feel safe and caring for them. Nursing is about being there for someone when they feel alone and holding their hand when they are scared. It was easy to choose PROMEDICA due to the residency program that I heard wonderful things about. The residency helped guide me into becoming a confident nurse. I started on the orthopedic floor where I have learned so much from my wonderful work family! I've done many different things within the hospital setting, such as becoming an EPIC superuser where I even went in Coldwater to help with their go-live. I was part of the skin team, served on a Nursing grand rounds forum. In July I was crossed trained to the Adult ICU, it was something I thought would be a wonderful experience, I've meet a great group of people that I enjoyed training and working with when needed. ~Julie
Recently
Viewed Jobs
You haven't viewed any jobs recently
My Saved Jobs
You have no saved jobs.