Housekeeper - Environmental Services - Full Time - Afternoons
Toledo, Ohio
Overview
Our Housekeeping Staff & Environmental Services (EVS) Technicians are responsible for executing the daily duties required to establish and maintain a safe, hygienic, and aesthetically pleasing care environment. While executing the assigned tasks, the Housekeeping Staff & EVS Tech will have contact with patients, visitors, and clinical and non-clinical staff. Great customer service and a friendly can-do attitude will ensure your success. Our techs are responsible for ensuring the cleanliness and safety of patient rooms and common areas throughout the hospital within the basic principles of environmental hygiene and infection prevention. The Housekeeping Staff & EVS Technician, in accordance with organizational standards of quality, is an essential contributor to cleaning, disinfection, infection prevention, and a positive patient experience.
Success Profile
As an Environmental Services Specialist or Housekeeping Staff, we will rely on you to help us clean and prepare areas to maintain clean and sanitary conditions for guests, patients, and your fellow ProMedica staff members.
Detail oriented 10
Hard working 9
Relationship expertise 9
Adaptable 9
Enthusiastic 9
Helpful 8
Traits are on a scale of
0
to
10
Additional success profiles:
Flexible,
Patient,
Responsible,
Sincere,
Understanding
Benefits
Professional
Growth

Retirement &
Savings Plan

Innovative
Training Programs

Tuition Assistance

Career Stability

Comprehensive Health
Coverage
Job Requirements
At Wildwood the Environmental Services Technician will report to Environmental Services Manager
POSITION SUMMARY
Provides general sanitation services to all areas occupied by patients, staff, and guests.
ACCOUNTABILITIES
1. Provides general cleaning and services to patient rooms, rest rooms, nurses stations, corridoes, conference rooms, utility rooms, treatment areas, kitchens, solariums, offices, lobbies, lounges, stairwells and waiting rooms.
2. Cleans commodes, tubs, sinks, plumbing, mirrors, window sills, furniture, equipment and any other dust gathering services.
3. Spot wash walls and doors including frames, Spot cleans and vacuums carpets. Mops floors
4. Replenishes toilet tissues, paper towels, and soap.
5. Notify appropriate staff of room/bed readiness
6. Cleans and makes unoccupied beds. Cleans and services patient rooms after receiving discharge notification and prepares patient unit for new admission.
7. May operate small motorized and battery operated equipment as part of non-routine functions.
8. Performs other duties as directed
Responsible for daily occupied and discharge/transfer cleaning and disinfection of patient rooms, as well as other common areas of their job assignment such as rest rooms, nurses' stations, corridors, conference rooms, utility rooms, treatment areas, kitchens, offices, lobbies, lounges, stairwells and waiting rooms. Other assigned areas may include surgery OR's, labor and delivery, emergency department and other procedural areas. 
Performs duties while demonstrating working knowledge of the health care cleaning and disinfecting principles and requirements as well as proper and safe chemical use.
Adheres to all organization safety, risk management and infection control guidelines and standards while promoting a culture of safety.
Actively participates in departmental performance improvement initiatives, including but not limited to initiatives to improve patient experience and cleanliness metrics. 
Maintains cleaning cart(s), supplies and equipment evidence by properly stocking and restocking environmental services cart in a neat and orderly fashion. 
Removes trash and other waste and transports to the appropriate disposal area while identifying proper waste streams handling. 
Follows all infection prevention practices (i.e. proper cleaning and disinfection protocols and process, hand hygiene, standard & isolation precautions, as well as proper donning and doffing of personal protective equipment (PPE).</li>
Recognizes and adheres to patient privacy requirements (HIPAA).
Practices critical thinking skills.
Demonstrates personal accountability and shows appropriate respect to co-workers, patients and visitors.
Identifies and utilizes appropriate resources to ensure problems or concerns are followed through and resolved.
Demonstrates knowledge of facility safety requirements. 
Demonstrates the ability to operate and properly maintain all EVS tools and equipment needed to clean and disinfect the environment.
Demonstrates flexibility with regards to daily work assignment and assigned tasks.
May be asked to assist with on-boarding and peer-training of new Environmental Technicians.
Requires attention to detail, ability to follow written and verbal directions and the ability to work with minimal supervision.
Ability to move about the hospital and between workstations. 
Provide excellent customer service and respond to inquiries.
Effective interpersonal skills.
Ability to operate and utilize pagers, vacuums, putty knives, carts and trash mobiles.
Ability to tolerate unpleasant odors and possible exposure to communicable diseases and body fluids; must be able to tolerate exposure to dust and chemicals.
Ability to constantly move, lift or carry light to medium weight equipment furniture, etc. and occasionally move or lift heavy equipment or furniture.
Must be able to wear N95 or PAPR hood. 
Stoop bend, reach, stretch, push and pull.  Must be able to move and/or lift material and damp mops or towels weighing up to 10 lbs., 70% of the time; move carts weighing up to 40 lbs., 10% of the time; and move carts weighing up to 50 lbs., 20% of the time.
Performs other duties as directed.

Education/Certifications/Licenses

High School Diploma desired/preferred.
Certified Health Care Environmental Services Technician (CHEST) and/or Certified Surgical Cleaning Technician (CSCT) desired/preferred.

Special Skills/ Equipment:

Can demonstrate effective use of computers and/or mobile devices for daily job performance activities.
Ability to read/write English at 6th-9th grade level preferred.
Respectfully listens to viewpoints and ideas of others.
Ability to communicate orally or in writing openly and candidly, creates an environment where co-workers and team members reciprocate in kind.
ProMedica is a mission-based, not-for-profit integrated healthcare organizational headquartered in Toledo, Ohio.  For more information, please visit www.promedica.org/about-promedica
Qualified applicants will receive consideration for employment without regard to race, color, national origin, ancestry, religion, sex/gender (including pregnancy), sexual orientation, gender identity or gender expression, age, physical or mental disability, military or protected veteran status, citizenship, familial or marital status, genetics, or any other legally protected category. In compliance with the Americans with Disabilities Act Amendment Act (ADAAA), if you have a disability and would like to request an accommodation in order to apply for a job with ProMedica, please contact employment@promedica.org
Equal Opportunity Employer/Drug-Free Workplace
Job ID 72383 Date posted 03/20/2023
Apply Now
Apply Later
Trending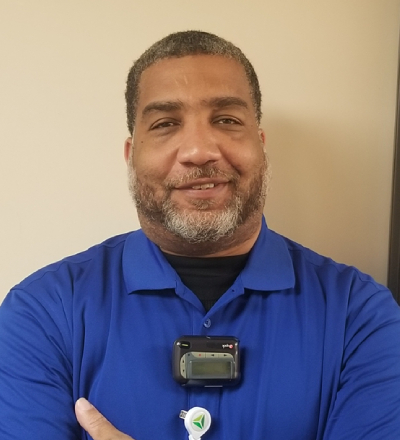 I love what I do.
I love interacting with staff/co-workers/patients.
I enjoy that our job duties really make an impact on peoples' lives. ~Scott
Recently
Viewed Jobs
You haven't viewed any jobs recently
My Saved Jobs
You have no saved jobs.