Clinical Nurse Extern - Acute Care - Bay Park - Full Time - Days
Oregon, Ohio
Overview
The Registered Nurse provides nursing care to individuals and groups which require specialized knowledge, judgment, and skill derived from the principles of biological, physical, behavioral, social, spiritual/cultural, and nursing sciences. The Registered Nurse functions within the full scope of nursing practice as noted by the Board of Nursing of their designated state for which they are practicing in addition to compliance with any of the hospitals accrediting bodies.
Success Profile
Who is the ideal Promedica employee? We're looking for people to join our team who are motivated by making an impact and doing meaningful work.
Responsible 10
Critical thinker 9
Compassionate 9
Communicator 9
Adaptable 9
Multi-tasker 8
Traits are on a scale of
0
to
10
Additional success profiles:
Detail oriented,
Flexible,
Helpful,
Patient,
Responsible,
Sincere,
Understanding
Benefits
Professional
Growth

Retirement &
Savings Plan

Innovative
Training Programs

Tuition Assistance

Career Stability

Comprehensive Health
Coverage
Job Requirements
POSITION SUMMARY
One on one nursing preceptorship to enhance nursing knowledge, awareness of nursing role, enhancing confidence, acclimation to environment, and socialization to the team. Functions under the direct supervision of a specified registered nurse clinical extern preceptor. Preforms patient care duties delegated and supervised by preceptor for their designated patient assignment. They will act as part of the care delivery system while observing and engaging in nursing process and care planning.
PROGRAM DETAILS
Work one on one with a specified registered nurse clinical extern preceptor under 100% direct supervision in the clinical setting.
Engage in required didactic educational assignments as scheduled. Participation in progress evaluations required.
Work 36-40 hours a week during 12-week intensive extern program. Clinical Extern will transition to Per Diem and work 2 - 12 hour shifts a month (per diem agreement) as a clinical extern for the
extent of 12 months.
ACCOUNTABILITIES
1. Clinical Extern works under 100% Direct supervision of an RN preceptor
2. Perform duties related to nursing care and nursing process 
3. Other duties as assigned.
Education: High School Diploma or equivalent and successful completion of 2 semesters of nursing school and in good academic standing as evidenced by most current school transcript .
Skills: N/A
Years of Experience: N/A
License: N/A
Certification: BLS
Letters of recommendation: 2 Letters of Recommendation from nursing professionals or faculty.
Personal Protective Equipment: Must Demonstrate knowledge and use of standard precautions and personal protective equipment.
Physical Demands:
• Must be able to move about hospital and between workstations, and prolonged periods of
standing.
• Must be able to understand directions and be able to communicate and respond
to inquiries with effective interpersonal skills.
• Frequent prolonged standing / walking
• Lifts, positions, pushes, or transfers patients
• Must be able to read and speak the English language
• Must be able to see, hear and move intermittently, or use prosthetics that will enable you to function adequately to assure that the requirements of this position can be fully met
• Must be able to occasionally and with assistance lift, move or carry very heavy weight materials, equipment, or patients.
Working Conditions:
Frequent exposure to unpleasant patient or unit elements
May be exposed to odorous / hazardous specimens
Regularly exposed to infection / contagious disease Possible exposure to blood borne pathogens from blood and/or bodily fluids
The above list of accountabilities is intended to describe the general nature and level of work performed by the incumbent; it should not be considered exhaustive.
Qualified applicants will receive consideration for employment without regard to race, color, national origin, ancestry, religion, sex, pregnancy, sexual orientation, gender identity or gender expression, age, disability, military or veteran status, height, weight, familial or marital status, or genetics.
Equal Opportunity Employer/Drug-Free Workplace
Job ID 67269 Date posted 08/17/2022
Apply Now
Apply Later
Trending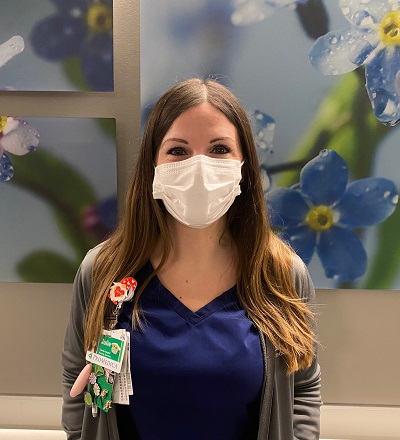 I joined ProMedica in 2014, right after I finished nursing school. I've always wanted to become a nurse, I enjoy the feeling of making people feel safe and caring for them. Nursing is about being there for someone when they feel alone and holding their hand when they are scared. It was easy to choose PROMEDICA due to the residency program that I heard wonderful things about. The residency helped guide me into becoming a confident nurse. I started on the orthopedic floor where I have learned so much from my wonderful work family! I've done many different things within the hospital setting, such as becoming an EPIC superuser where I even went in Coldwater to help with their go-live. I was part of the skin team, served on a Nursing grand rounds forum. In July I was crossed trained to the Adult ICU, it was something I thought would be a wonderful experience, I've meet a great group of people that I enjoyed training and working with when needed. ~Julie
Recently
Viewed Jobs
You haven't viewed any jobs recently
My Saved Jobs
You have no saved jobs.