Housekeeping Aide - Environmental Services - Part Time
Monroe, Michigan
Overview
Our Environmental Services (EVS) Technicians are responsible for executing the daily duties required to establish and maintain a safe, hygienic, and aesthetically pleasing care environment. While executing the assigned tasks, the EVS Tech will have contact with patients, visitors, and clinical and non-clinical staff. Great customer service and a friendly can-do attitude will ensure your success. Our techs are responsible for ensuring the cleanliness and safety of patient rooms and common areas throughout the hospital within the basic principles of environmental hygiene and infection prevention. The EVS Technician, in accordance with organizational standards of quality, is an essential contributor to cleaning, disinfection, infection prevention, and a positive patient experience.
Success Profile
As an Environmental Services Specialist, we will rely on you to help us clean and prepare areas to maintain clean and sanitary conditions for guests, patients, and your fellow ProMedica staff members.
Detail oriented 10
Hard working 9
Relationship expertise 9
Adaptable 9
Enthusiastic 9
Helpful 8
Traits are on a scale of
0
to
10
Additional success profiles:
Flexible,
Patient,
Responsible,
Sincere,
Understanding
Benefits
Professional
Growth

Retirement &
Savings Plan

Innovative
Training Programs

Tuition Assistance

Career Stability

Comprehensive Health
Coverage
Job Requirements
ProMedica is a locally-owned, nonprofit health system providing quality health care services to 27 counties in northwest Ohio and southeast Michigan. We're a network of hospitals, physicians, health care professionals, researchers, and specialty clinics and facilities. We offer a full range of diagnostic, medical, and surgical specialties in areas such as emergency medicine and trauma, heart and vascular, oncology, orthopedics, neurology, women's services, and children's services.
GENERAL SUMMARY
The Housekeeping Aide is responsible maintaining cleanliness standards for assigned areas.
PRINCIPAL RESPONSIBILITIES AND DUTIES
Follows the Seven Step Cleaning Procedures and department Floor Care Maintenance Procedures for assigned areas.
Thoroughly cleans patients' rooms and/or patient areas.
Cleans lobby areas.
Cleans public restrooms.
Vacuums and spot clean carpets.
Cleans stairwells.
Cleans corridors and elevators.
Cleans non-upholstered furniture.
Performs additional duties as assigned.
Requires attention to detail, ability to follow written and verbal directions and the ability to work with minimal supervision.
Some housekeeping experience
Extensive contact with visitors, patients, employees. 
Ability to read English. Ability to use cleaning equipment and strong organizational skills with ability to work with minimal supervision.

ProMedica is a mission-based, not-for-profit integrated healthcare organization headquartered in Toledo, Ohio. It serves communities in 28 states. The organization offers acute and ambulatory care, an insurance company with a dental plan, and post-acute and academic business lines. The organization has more than 56,000 employees, 13 hospitals, 2,100+ physicians and advanced practice providers with privileges, 900+ healthcare providers employed by ProMedica Physicians, a health plan, and nearly 400 assisted living facilities, skilled nursing and rehabilitation centers, memory care communities, outpatient rehabilitation clinics, and hospice and home health care agencies. Driven by its Mission to improve your health and well-being, ProMedica has been nationally recognized for its advocacy programs and efforts to address social determinants of health. For more information about ProMedica, please visit www.promedica.org/aboutus. 
 
Qualified applicants will receive consideration for employment without regard to race, color, national origin, ancestry, religion, sex, pregnancy, sexual orientation, gender identity or gender expression, age, disability, military or veteran status, height, weight, familial or marital status, or genetics.
 
Equal Opportunity Employer/Drug-Free Workplace
Job ID 56238 Date posted 12/03/2021
Apply Now
Apply Later
Trending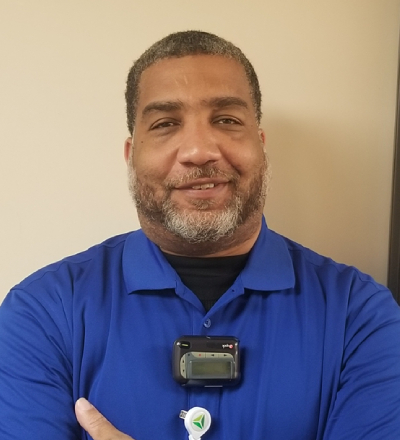 I love what I do.
I love interacting with staff/co-workers/patients.
I enjoy that our job duties really make an impact on peoples' lives. ~Scott
Recently
Viewed Jobs
You haven't viewed any jobs recently
My Saved Jobs
You have no saved jobs.