Housekeeper - Housekeeping - Full Time - Afternoons
Defiance, Ohio
Overview
Our Housekeeping Staff & Environmental Services (EVS) Technicians are responsible for executing the daily duties required to establish and maintain a safe, hygienic, and aesthetically pleasing care environment. While executing the assigned tasks, the Housekeeping Staff & EVS Tech will have contact with patients, visitors, and clinical and non-clinical staff. Great customer service and a friendly can-do attitude will ensure your success. Our techs are responsible for ensuring the cleanliness and safety of patient rooms and common areas throughout the hospital within the basic principles of environmental hygiene and infection prevention. The Housekeeping Staff & EVS Technician, in accordance with organizational standards of quality, is an essential contributor to cleaning, disinfection, infection prevention, and a positive patient experience.
Success Profile
As an Environmental Services Specialist or Housekeeping Staff, we will rely on you to help us clean and prepare areas to maintain clean and sanitary conditions for guests, patients, and your fellow ProMedica staff members.
Detail oriented 10
Hard working 9
Relationship expertise 9
Adaptable 9
Enthusiastic 9
Helpful 8
Traits are on a scale of
0
to
10
Additional success profiles:
Flexible,
Patient,
Responsible,
Sincere,
Understanding
Benefits
Professional
Growth

Retirement &
Savings Plan

Innovative
Training Programs

Tuition Assistance

Career Stability

Comprehensive Health
Coverage
Job Requirements
ProMedica's Mission is to improve your health and well-being. That's evident the minute you walk through the doors of ProMedica Defiance Regional Hospital.  Located about 60 miles southwest of Toledo in Defiance, Ohio, our facility was constructed in 2002 and designed to promote a healing environment. It also has state-of-the-art technology and private rooms that feel like a home away from home.
Being a community-based hospital, we also have a professional office building where you'll find many primary and specialty doctors. In addition, we're a critical-access hospital and accredited by the Joint Commission, the industry leader in setting healthcare standards. We're also an accredited Chest Pain Center and Level III trauma center. 
Position Summary:
Cleans and services all areas of the hospital except maintenance work areas, maintaining the highest possible sanitary standards and good public relations.  Completes any and all duties requested or required as set forth by the department manager.
Cleans all occupied patient rooms using the 6-step method.  Completes all cleaning and preparation of discharge rooms using 7-step method.  Cleans surgery, delivery, ancillary and office areas as assigned according to procedure.  
Sweeps, mops and wet-washes floors, periodically cleans and/or polishes using buffer machine. Strips, scrubs and refinishes floors using rotary floor machine as assigned.  Vacuums, spot cleans or dry cleans carpets using a rotary scrubber with a bonnet as assigned. 
Washes sinks and other/all plumbing fixtures and replenishes disposable products such as paper towels, toilet tissue, instant hand sanitizer, quart containers of disinfectant cleaner, hand soap  and bar soap.  Polishes metal, stainless, and other bright surfaces and glass with proper solutions. Washes walls, ceilings and windows inside and exterior as assigned. 
Cleans vertical and horizontal surfaces that collect dust.  Cleans registers, tops of doors, vents and drapes using a ladder when needed.  Changes cubicles, drapes and shower curtains.  Dusts, spot cleans and shampoo furniture.  Moves furniture around the hospital as needed.
Collects and transports waste, cleans and relines trashcans.  Loads and operates compactors. 
Responds to bio-hazardous waste spills for clean up of blood and bodily fluids when called.  Collects and transports red waste maintaining all EPA and infection control standards. 
Requires attention to detail, ability to follow written and verbal directions and the ability to work with minimal supervision.
Experience in all phases of institutional housekeeping and floor maintenance helpful, but will train. 
Ability to follow oral and written instructions. 
Trained to respond to bio-hazardous waste spills.
Requires some handling of infectious material.
Requires handling of biologically unclean material.
Frequent contact with water and strong cleaning and disinfecting solutions.
Extensive walking, standing, climbing, stooping, lifting, weight-bearing of 50 lbs., bending throughout the work day. 
ProMedica is a mission-based, not-for-profit integrated healthcare organizational headquartered in Toledo, Ohio.  For more information, please visit www.promedica.org/about-promedica
Qualified applicants will receive consideration for employment without regard to race, color, national origin, ancestry, religion, sex/gender (including pregnancy), sexual orientation, gender identity or gender expression, age, physical or mental disability, military or protected veteran status, citizenship, familial or marital status, genetics, or any other legally protected category. In compliance with the Americans with Disabilities Act Amendment Act (ADAAA), if you have a disability and would like to request an accommodation in order to apply for a job with ProMedica, please contact employment@promedica.org
Equal Opportunity Employer/Drug-Free Workplace
Job ID 65538 Date posted 05/17/2022
Apply Now
Apply Later
Trending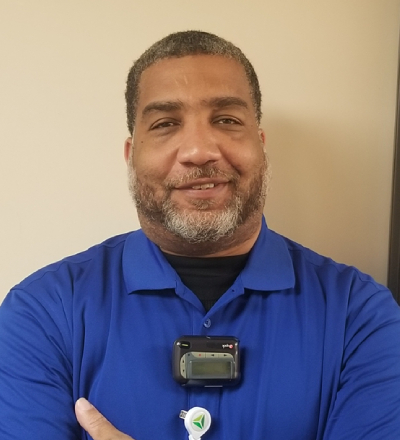 I love what I do.
I love interacting with staff/co-workers/patients.
I enjoy that our job duties really make an impact on peoples' lives. ~Scott
Recently
Viewed Jobs
You haven't viewed any jobs recently
My Saved Jobs
You have no saved jobs.