Administrator Supervisor, NP - Nursing Administration - Full Time - Nights
Defiance, Ohio
Overview
The Registered Nurse provides nursing care to individuals and groups which require specialized knowledge, judgment, and skill derived from the principles of biological, physical, behavioral, social, spiritual/cultural, and nursing sciences. The Registered Nurse functions within the full scope of nursing practice as noted by the Board of Nursing of their designated state for which they are practicing in addition to compliance with any of the hospitals accrediting bodies.
Success Profile
Who is the ideal Promedica employee? We're looking for people to join our team who are motivated by making an impact and doing meaningful work.
Responsible 10
Critical thinker 9
Compassionate 9
Communicator 9
Adaptable 9
Multi-tasker 8
Traits are on a scale of
0
to
10
Additional success profiles:
Detail oriented,
Flexible,
Helpful,
Patient,
Responsible,
Sincere,
Understanding
Benefits
Professional
Growth

Retirement &
Savings Plan

Innovative
Training Programs

Tuition Assistance

Career Stability

Comprehensive Health
Coverage
Job Requirements
ProMedica's Mission is to improve your health and well-being. That's evident the minute you walk through the doors of ProMedica Defiance Regional Hospital. Located about 60 miles southwest of Toledo in Defiance, Ohio, our facility was constructed in 2002 and designed to promote a healing environment. It also has state-of-the-art technology and private rooms that feel like a home away from home.
Being a community-based hospital, we also have a professional office building where you'll find many primary and specialty doctors. In addition, we're a critical-access hospital and accredited by the Joint Commission, the industry leader in setting healthcare standards. We're also an accredited Chest Pain Center and Level III trauma center.
Position Summary: 
The Administrative Supervisor is a professional nurse who demonstrates ability and accepts responsibility for assessing and planning staffing needs and directing and evaluating nursing services, within a scheduled shift, to ensure delivery of the optimal level of patient care.  In the absence of Administration, assumes responsibility for overall operations of hospital. The APP role demonstrates support and accepts responsibility within their scope and the hospital's Bylaws for care and services in the absence of the Hospitalist on-site.
APP Specific -
Provides patients with care at the level of quality and efficiency professionally recognized as appropriate at facilities such as the hospital.
Prepares and complete in a timely fashion, as appropriate and authorized, those portions of patient's medical records documenting services provided and any other required records.
Communicates all pertinent patient information with the Hospitalist on-call for report as he/she is off-going and once again at the beginning of the next day's shift to promote a seamless transition of care.
When assigned by VP Patient Care, performs additional nursing resource duties:
Manages pool staff – directly supervises those specifically assigned; works with other administrative supervisors and staffing coordinator to identify units needing pool staff and arranges appropriate orientations
Assists in new employee orientation and annual education
Chairs Nursing Practice Committee
Acts as liaison for student programs
Leads assigned nursing project teams
Serves as nursing resource for IS department
Represents the nursing department at recruitment activities
Must possess a Master of Science in Nursing (MSN) degree 
Currently licensed to practice professional nursing in Ohio. Maintains licensure, including continuing education to possess required CNE 
Certificate of Authority to practice as a NP is required. A Standard Care Arrangement for Advanced Practice Nursing must be executed. 
Minimum of four (4) years acute care experience in nursing, two of which must be in med/surg or critical care  
BLS and ACLS certifications required 
Demonstrated experience in clinical management, managerial skills, productive interpersonal and human relationships, service-orientation, communication skills and leadership qualities. Thorough knowledge of nursing principles and procedures; knowledge and skill of good patient care; adequate technical vocabulary; current knowledge of medications, therapies, nursing standards, and legal issues.  
 
ProMedica is a mission-based, not-for-profit integrated healthcare organization headquartered in Toledo, Ohio.  For more information, please visit www.promedica.org/about-promedica.
Qualified applicants will receive consideration for employment without regard to race, color, national origin, ancestry, religion, sex/gender (including pregnancy), sexual orientation, gender identity or gender expression, age, physical or mental disability, military or protected veteran status, citizenship, familial or marital status, genetics, or any other legally protected category. In compliance with the Americans with Disabilities Act Amendment Act (ADAAA), if you have a disability and would like to request an accommodation in order to apply for a job with ProMedica, please contact employment@promedica.org.
Equal Opportunity Employer/Drug-Free Workplace
Job ID 68874 Date posted 09/13/2022
Apply Now
Apply Later
Trending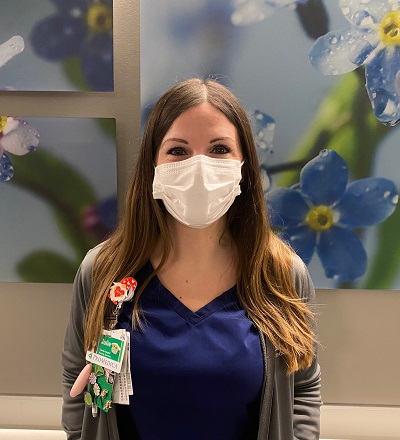 I joined ProMedica in 2014, right after I finished nursing school. I've always wanted to become a nurse, I enjoy the feeling of making people feel safe and caring for them. Nursing is about being there for someone when they feel alone and holding their hand when they are scared. It was easy to choose PROMEDICA due to the residency program that I heard wonderful things about. The residency helped guide me into becoming a confident nurse. I started on the orthopedic floor where I have learned so much from my wonderful work family! I've done many different things within the hospital setting, such as becoming an EPIC superuser where I even went in Coldwater to help with their go-live. I was part of the skin team, served on a Nursing grand rounds forum. In July I was crossed trained to the Adult ICU, it was something I thought would be a wonderful experience, I've meet a great group of people that I enjoyed training and working with when needed. ~Julie
Recently
Viewed Jobs
You haven't viewed any jobs recently
My Saved Jobs
You have no saved jobs.