RN / Registered Nurse - Emergency Room - Part Time - Nights
Adrian, Michigan
Overview
The Registered Nurse provides nursing care to individuals and groups which require specialized knowledge, judgment, and skill derived from the principles of biological, physical, behavioral, social, spiritual/cultural, and nursing sciences. The Registered Nurse functions within the full scope of nursing practice as noted by the Board of Nursing of their designated state for which they are practicing in addition to compliance with any of the hospitals accrediting bodies.
Success Profile
Who is the ideal Promedica employee? We're looking for people to join our team who are motivated by making an impact and doing meaningful work.
Responsible 10
Critical thinker 9
Compassionate 9
Communicator 9
Adaptable 9
Multi-tasker 8
Traits are on a scale of
0
to
10
Additional success profiles:
Detail oriented,
Flexible,
Helpful,
Patient,
Responsible,
Sincere,
Understanding
Benefits
Professional
Growth

Retirement &
Savings Plan

Innovative
Training Programs

Tuition Assistance

Career Stability

Comprehensive Health
Coverage
Job Requirements
**$10,000 Sign-On Bonus Eligible**   Candidates must be external and have at least 1 year of Registered Nurse experience to be eligible for the Sign-on Bonus 
The Charles and Virginia Hickman Hospital will give our community its first-ever wellness destination. Our families and friends will have improved access to nutrition education, exercise resources and state-of-the-art care like they never have before. We offer over 200,000 square feet and has 58 acute cate beds in our new state-of-the-art regional hospital.  Our campus also features an organic farm with access to nutrition, education and therapies.  We will serve as a community hub that touches residents of all ages and promotes a higher quality of life. This is a new model of collaboration between ProMedica and the community. We are excited to set a new standard for health and wellness in Lenawee County.
Position Summary:
Provides professional nursing care appropriate to the age of the patients being served.  Participates in patient/family teaching and provides leadership by working collaboratively with physicians and ancillary health care personnel. Communicates patient information in a complete, accurate manner while maintaining confidentiality. Maintains and improves personal and professional learning and development through literature, seminars, workshops, and affiliations.
::
Current State of Michigan license as a Registered Nurse.
Current BCLS.
ACLS required within one year of hire for CCU staff.
Ability to respond effectively and efficiently to critical situations involving patients, personnel and visitors in a professional manner.
Ability to function in a team environment.
Demonstrates sound clinical skills and judgment.
Ability to critique own daily practice for error and pursue corrective action.
Ability to deal effectively with a changing environment and be open to new ideas.
Assesses, plans, implements, and evaluates outcomes related to nursing diagnosis and patient care problems for each patient.
Maintains established departmental policies, procedures, objectives, quality assurance programs and safety standards.
Attends 80 % of unit staff meetings; reads minutes of staff meetings; actively participates in unit problem identification and resolution.
Facilitates continuity of care through flexible scheduling and willingness to work additional shifts when needed.
Graduate of an approved school of professional nursing.
Previous experience in an acute care setting preferred.
ProMedica is a mission-based, not-for-profit integrated healthcare organization headquartered in Toledo, Ohio.  For more information, please visit www.promedica.org/about-promedica
Qualified applicants will receive consideration for employment without regard to race, color, national origin, ancestry, religion, sex/gender (including pregnancy), sexual orientation, gender identity or gender expression, age, physical or mental disability, military or protected veteran status, citizenship, familial or marital status, genetics, or any other legally protected category. In compliance with the Americans with Disabilities Act Amendment Act (ADAAA), if you have a disability and would like to request an accommodation in order to apply for a job with ProMedica, please contact employment@promedica.org
Equal Opportunity Employer/Drug-Free Workplace
Job ID 74533 Date posted 05/10/2023
Apply Now
Apply Later
Trending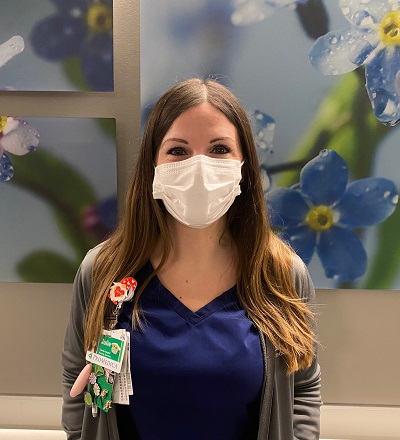 I joined ProMedica in 2014, right after I finished nursing school. I've always wanted to become a nurse, I enjoy the feeling of making people feel safe and caring for them. Nursing is about being there for someone when they feel alone and holding their hand when they are scared. It was easy to choose PROMEDICA due to the residency program that I heard wonderful things about. The residency helped guide me into becoming a confident nurse. I started on the orthopedic floor where I have learned so much from my wonderful work family! I've done many different things within the hospital setting, such as becoming an EPIC superuser where I even went in Coldwater to help with their go-live. I was part of the skin team, served on a Nursing grand rounds forum. In July I was crossed trained to the Adult ICU, it was something I thought would be a wonderful experience, I've met a great group of people that I enjoyed training and working with when needed. ~Julie
Recently
Viewed Jobs
You haven't viewed any jobs recently
My Saved Jobs
You have no saved jobs.