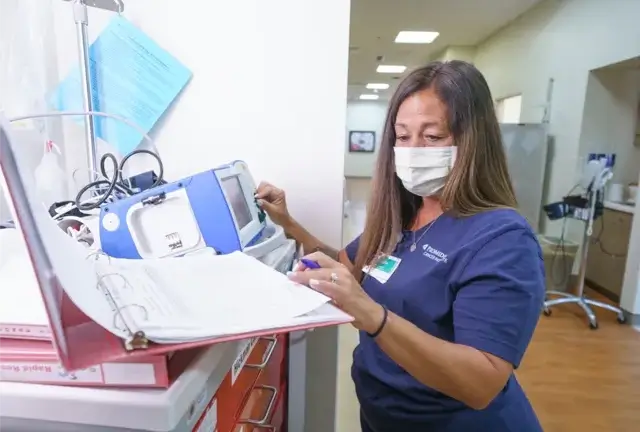 Programs for Nurses
Get the support you need throughout your career as a nurse.
Nursing loan repayment program (up to $100 per month with a lifetime maximum of $12,000) for certain positions.
Nurse residency program for recent graduates.
Continuing nursing education accredited by the Ohio State Medical Association.
Programs for Providers
Find the resources to help you deliver the best health care experience possible.
Continuing medical education through courses, conferences and more. Our program is accredited by the Ohio State Medical Association.
Residency opportunities through more than 150 academic affiliations. Explore fields such as pharmacy, emergency medicine, family medicine, sports medicine, vascular surgery and more.
Learning and Development for All Employees
Further your education or acquire new skills as you help us bring a new approach to well-being.
Tuition assistance, discounts and scholarships with nationally recognized universities.
On-demand courses.
Immersive workshops.
Leadership development.
Personal development.
Find greater purpose in your career.
Discover how ProMedica is driven to improve the health and well-being of your community.